While
Apple
hasn't greatly expanded the capabilities of the shape-shifting, multi-tasking Dynamic Island. with Live Activities, the Dynamic Island can send push notifications giving users sports scores. And now that United Airlines (UAL) has become the first airline in the U.S. to support Live Activities, the Dynamic Island will soon be able to give those flying on UAL updated information on their flight. The same info will also be available from a live widget that can be placed on an iPhone home screen.
According to a
UAL press release
, the widget can provide information on an iPhone user's Lock Screen giving the traveler information about his/her boarding pass, gate, and seat number, and includes a clock counting down to departure time. The same information will be available via the Dynamic Island when an iPhone 14 Pro or iPhone 14 Pro Max is unlocked.
UAL says that its customers check their mobile boarding pass and flight status nearly 800,000 times a day and the widget and Dynamic Island feature will make this easier and faster for United customers to see the status of their flights.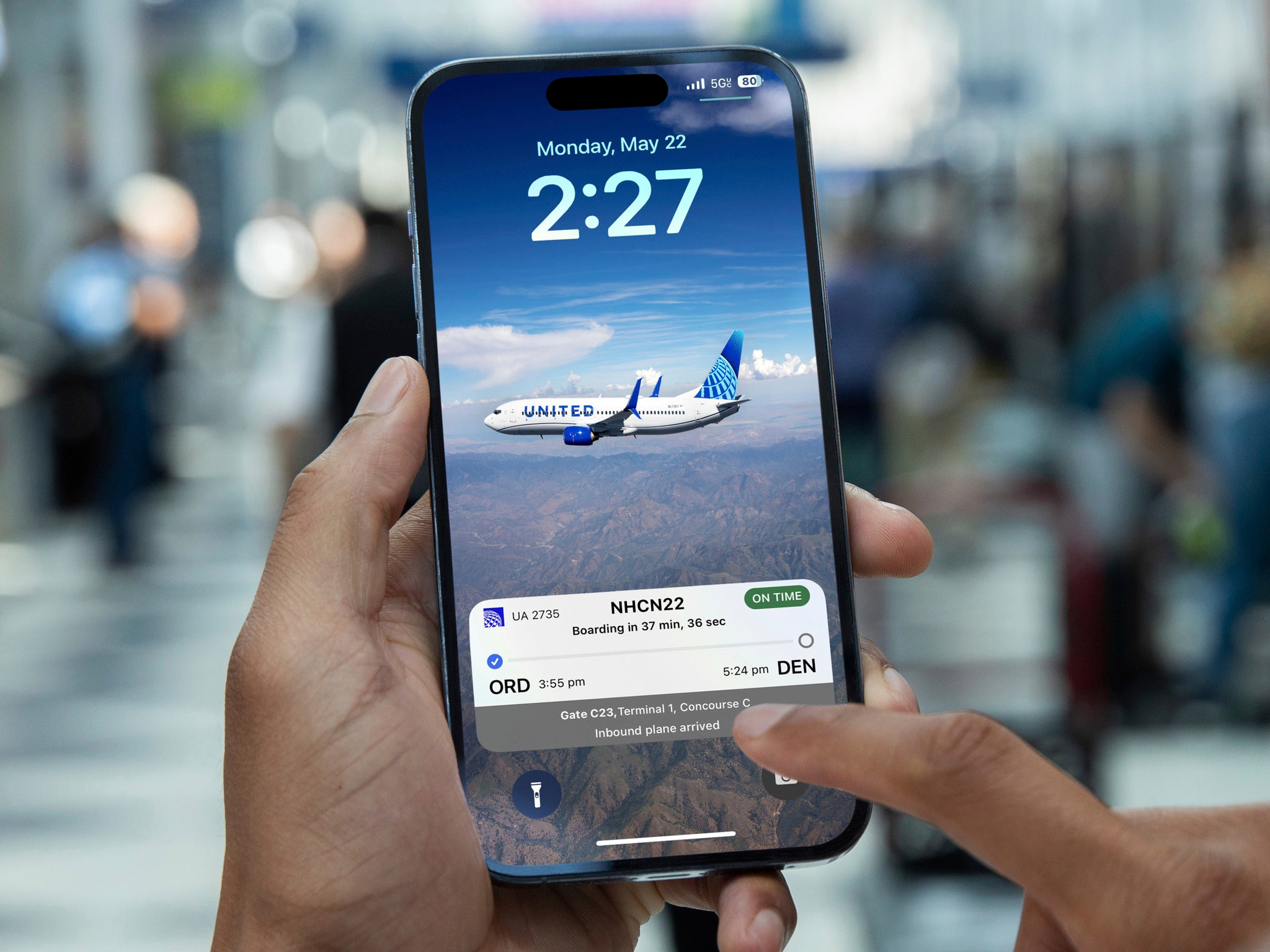 UAL flight information from the UAL live widget
Linda Jojo, Chief Customer Officer for United, said, "We're seeing soaring demand for travel this summer, and Live Activities puts all the flight information you need right at your fingertips, whether your iPhone is locked or you're doing something else like checking email, listening to music or texting friends. This new feature is another way United is leveraging technology to improve our customers' travel journey. It's going to save passengers a lot of time, and we think they're going to love it, especially during a busy travel season."
United Airlines' Live Activities support has started rolling out on iOS and will be widely available by the end of May. Users must be running iOS 16.1 or later and have an updated United Airlines app. The app can be installed from the App Store by
tapping on this link
.
According to UAL, iPhone users using the widget or the Dynamic Island will be able to:
 Get details like the flight number, on-time status, inbound aircraft status, estimated departure and arrival times, and more in the Live Activity on the Lock Screen or the Dynamic Island when expanded
Open their boarding pass directly from the Live Activity to easily scan during security check-in or while boarding their flight.
See departure and arrival gates, pre- and in-flight countdowns, and baggage carousel information right in the Dynamic Island.