The dreaded day has arrived: the streaming service HBO Max is now just MAX. Luckily, most HBO Max subscribers won't see a significant change to their service, but if you want to know exactly how this rebranding is going to affect your favorite source of entertainment, then you've come to the right place. 
For starters, it's worth noting that the majority of HBO Max apps will update on their own; the next time you turn on your TV, you should be able to open MAX and start enjoying your favorite shows and movies instantly. Other users may see a notification telling them to install the new MAX app. Either way, all of the HBO Max content that you know and love will remain the same, plus you'll get a bunch of new stuff from Discovery Plus, including shows from networks like TLC and HGTV. 
The price of your monthly plan will remain the same as well. The ad-supported plan will still be $9.99 per month, and the ad-free MAX plan will stick to its $15.99 per month price. So those are all of the things that are remaining the same. Now that that's out of the way, let's take a look at everything that's changing with the unveiling of MAX. 
What's the difference between HBO Max and MAX?
If you're trying to figure out how the transformation from HBO Max to MAX is going to affect you, we've got good news and bad news. 
The good news was already mentioned above: this merger is adding a huge amount of new content to the streaming service. HBO Originals such as Game of Thrones, the Last of Us, White Lotus, and Succession will remain available for your viewing pleasure, but you also get a bounty of new content from the Discovery universe, such as 90 Day Fiancé, House Hunters, and Deadliest Catch. These additions will have zero impact on your monthly streaming bill, they're simply yours to binge and enjoy.
Now for the bad news. While the price of the existing streaming plans will remain the same, MAX is removing 4K support from the popular Ad-Free plan. If you want to watch content in 4K, you'll now have to upgrade to the new Ultimate Ad-Free plan ($19.99/month), which comes with 4K UHD support and the ability to download up to 100 titles for offline viewing. 
The amount of devices that you can use simultaneously on the standard Ad-Free plan is also dropping from three to two, while the device limit on the Ultimate Ad-Free plan is four. It's ultimately a bit of a trade-off for users: you lose some perks, but you get way more content. Whether or not that's a deal breaker is your call.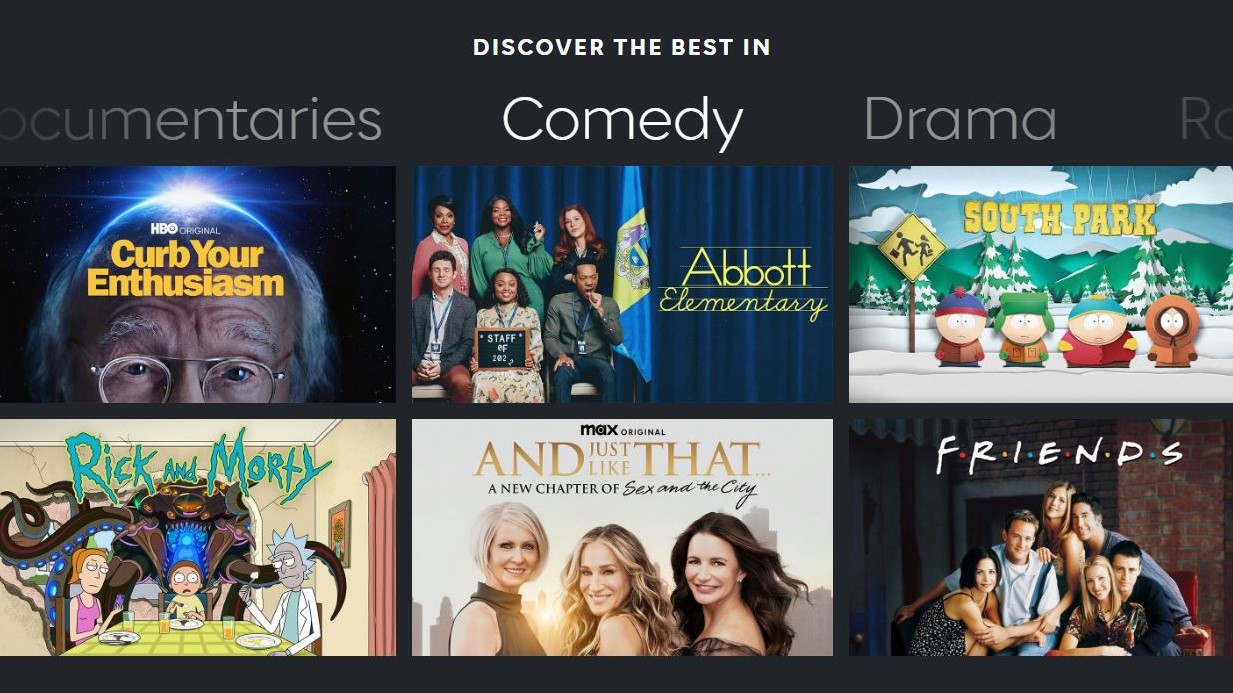 What if I already have Discovery Plus?
Discovery Plus will be continuing as a standalone streaming service and will offer all of the same content that it always has. You should see no impact to your existing service. 
It remains to be seen whether Discovery Plus will stick around forever or if it will eventually be integrated into the larger MAX platform, but we'd bet on the latter. In the meantime, if you're paying for both HBO Max and Discovery Plus separately, you might as well ditch Discovery Plus and save a little money. 
Will I lose my watch history or profile settings?
Nope. According to MAX, your watch history, "My List" section, profiles, and settings, should all remain the same, even when the transition from HBO Max to MAX is complete. 
In fact, the new streaming service is promising to offer smarter content recommendations, easier sign-ins, new genre hubs, and more.