A report written by
Bloomberg's Mark Gurman
says that coming in iOS 17 is a new iPhone lock screen interface that will turn the device into a smart display screen showing the current weather, upcoming calendar appointments, notifications, and more. This new interface will appear when an iPhone running iOS 17 is in landscape orientation (horizontal) and is locked. The goal is to make the iPhone as useful as a Google Nest Hub smart display or an Amazon Echo smart display when the phone is lying on a user's desk or on a nightstand.
Apple is turning a locked iPhone screen in landscape orientation into a smart display

Gurman says that this is part of Apple's plan to show live information in more parts of iPhone software with iOS 17. The next build of Apple's mobile operating system will be previewed on June 5th during the first day of the WWDC 2023 Developer Conference. Inside Apple, iOS 17 is known by the internal code name "Dawn" and should be disseminated to compatible iPhone models sometime in September in conjunction with the release of the iPhone 15 series.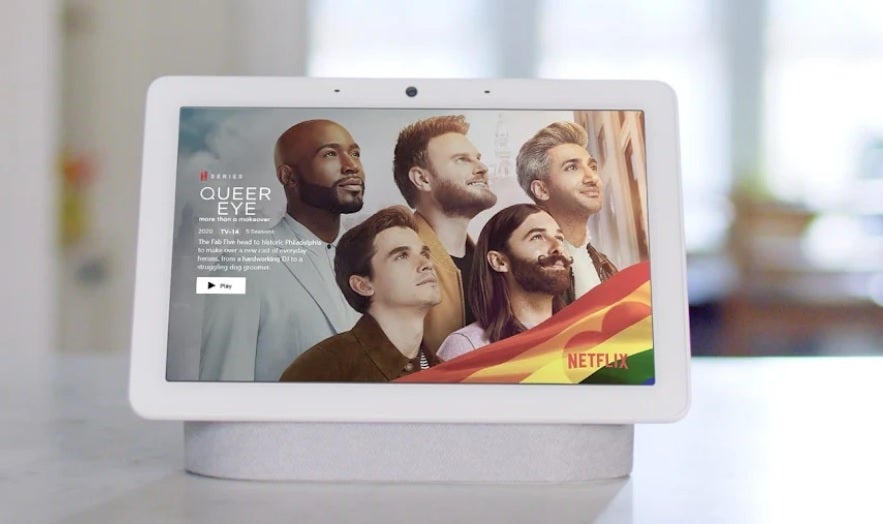 Apple is turning a landscape-oriented iPhone into a smart display like the Google Nest Hub Max
According to people familiar with Apple's plans but  who wish to remain anonymous because it has yet to be announced, the iPhone's iOS 17 smart display will feature a dark background with bright text in order to make the screen easier to read. It will be the next step after iOS 16 brought iPhone users lock screen widgets that include stock information, sports news, and current temperatures to the lock screens of iPhone users.
The report also notes that
Apple
is also working on developing a new horizontal interface for the iPad tablets. It also notes that the iPad is usually slower than the iPhone when it comes to change. For example, iPhone home screen widgets introduced in iOS 14 were added to the iPad the following year with iPadOS 15. And the iPhone's lock screen widgets introduced last year with iOS 16 are not yet available on iPadOS.
Whether Apple creates a HomePod with a screen or a low-cost tablet/smart display, the device would be designed to allow Apple users to control smart lights and thermostats, host FaceTime chats, and watch videos.
New accessibility features are coming to iOS 17

Also rumored to be coming to iOS 17 are a new journaling app, changes to the iPhone's Wallet app, and improvements to location services. We've also
discussed some of the new accessibility features coming to iOS 17
for those who are losing their vision and for others who are losing their ability to speak or to think clearly. Gurman says that Apple has been in discussions with hotels to allow guests with an Apple device to send video and audio to devices offered to hotel guests.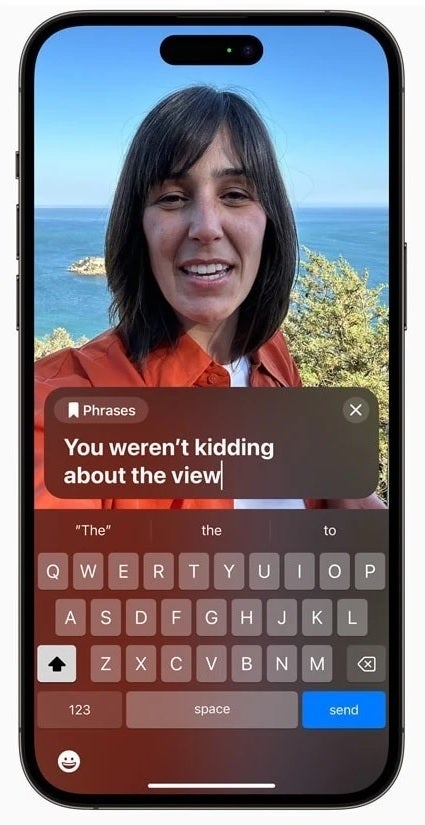 Live Speech will allow iOS 17 users to record their voice preparing for a day when they cannot speak on a voice or video call
WWDC will be kicking off in 12 days and besides the iOS 17 preview, Apple fans are getting excited to see the mixed reality AR/VR headset finally introduced after hearing about the device for so many years. At an expected price of $3,000, it is unlikely that Apple will be able to convince Johnny Appleseed to buy one of the headsets, and reliable TF International analyst Ming-Chi Kuo has estimated that Apple will ship only 500,000 units.
Still, there is plenty of interest among Apple fans in the xrOS (Extended Reality OS) operating system as Apple essentially is asking well-heeled consumers to pay big bucks to test its latest device, believed to be the most complex product that Apple has ever made.